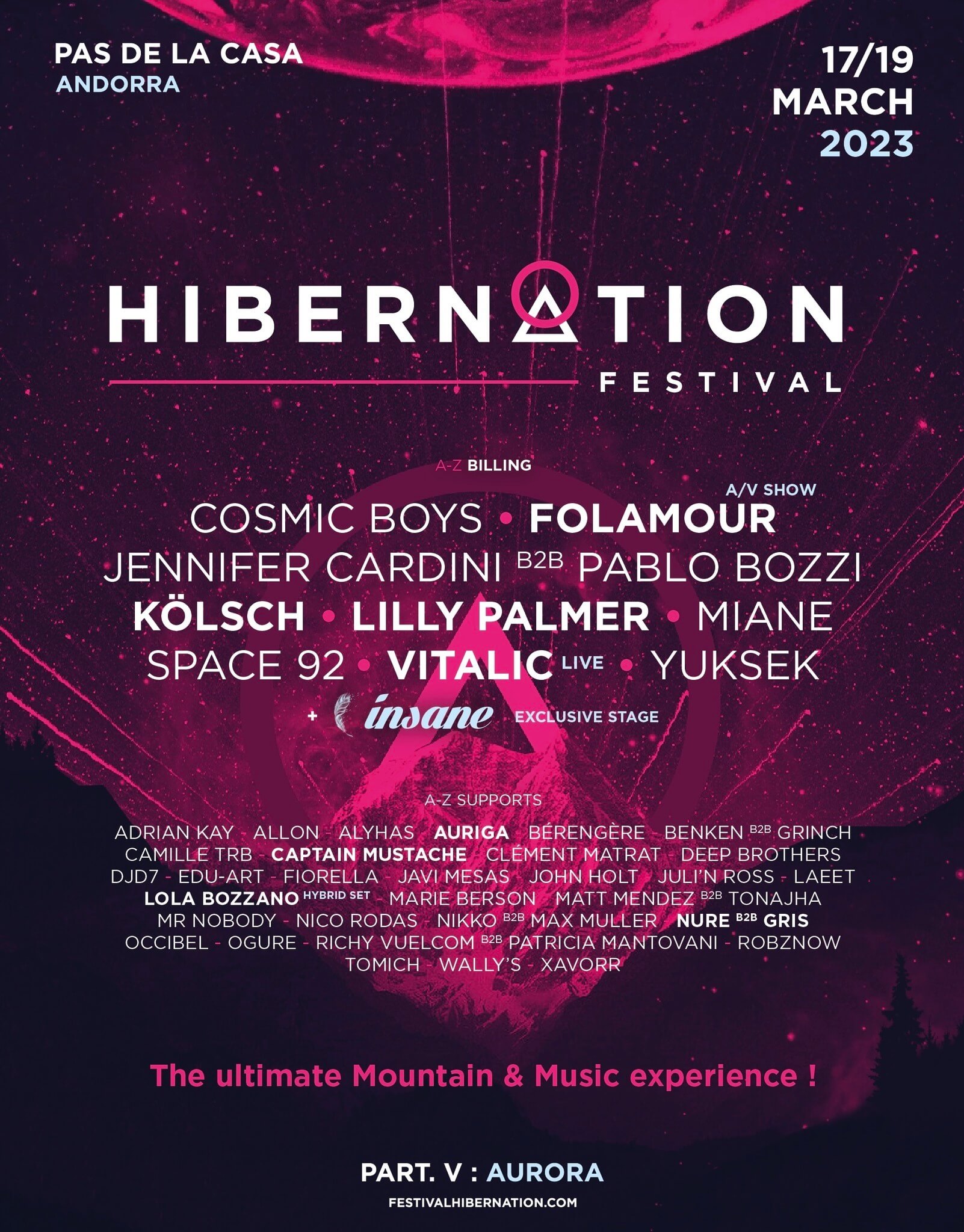 2023 - 5th edition : Aurora
Aurora is a promise ! The beginning of a new day and a new era. The birth of light, energy and life. And from the darkness of a cold winter, Aurora anounces the arrival of a new HIBERNATION !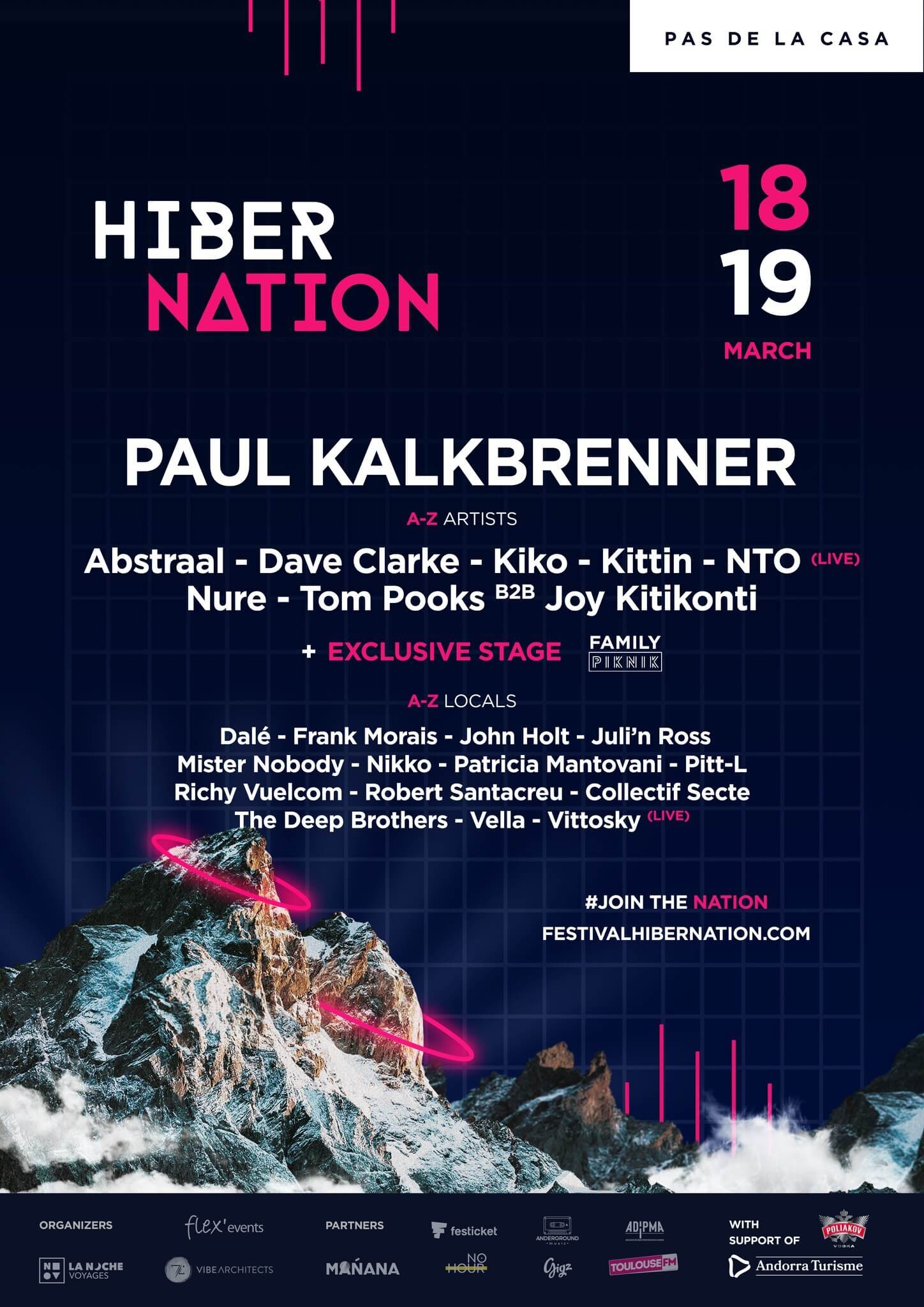 2022 - 4th edition : The Nation !
We promised you, we'll be back again !
So proud and happy to bring you back a new adventure with this fourth edition of our Festival.
On the roof of mountains, be sure that we'll give you an other level of experience, as we'll celebrate the gathering of our Nation, Hibernation !
Get ready for great surprises, world-famous artists and a grandiose setting.
 It's time to dance together AGAIN !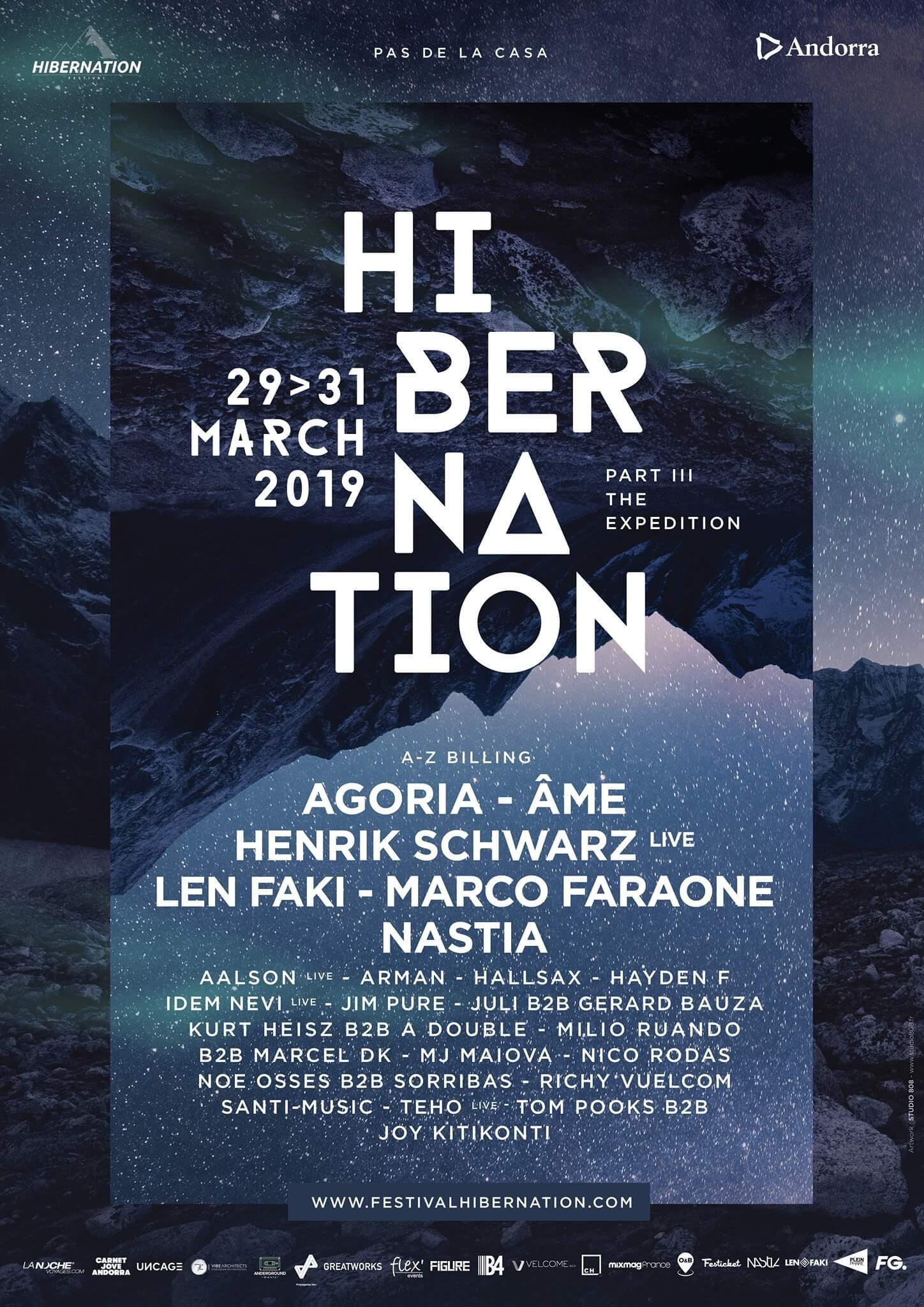 2019 - 3rd edition : The Expedition
More than a traditional festival, Hibernation offers you a total immersion in the world of techno and skiing.
3 days in the biggest resort of Southern Europe, with an extraordinary techno program !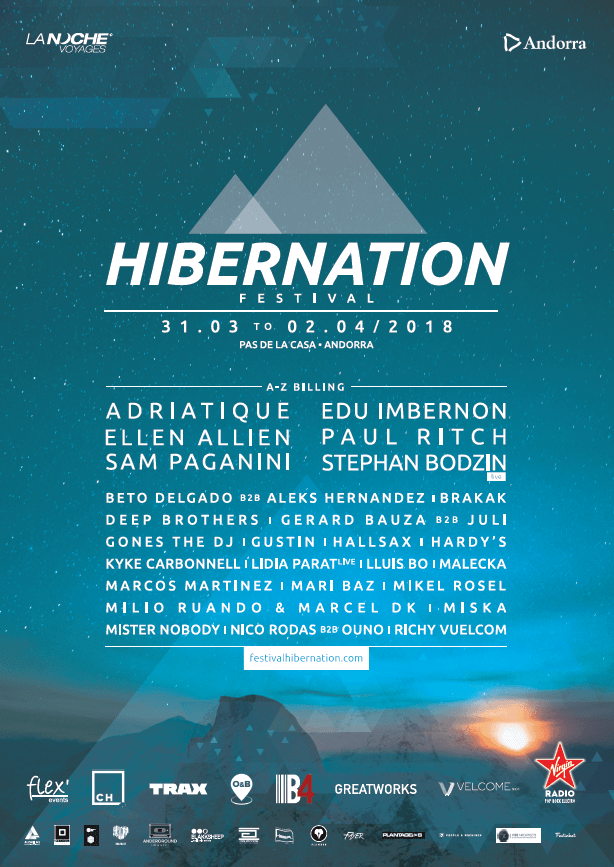 2018 - 2nd edition : The Awakening
The best of electronic music in an extraordinary setting!
For this second edition, the Hibernation team returns to the largest ski area in southern Europe, at the Grandvalira ski resort in Pas-de-la-Casa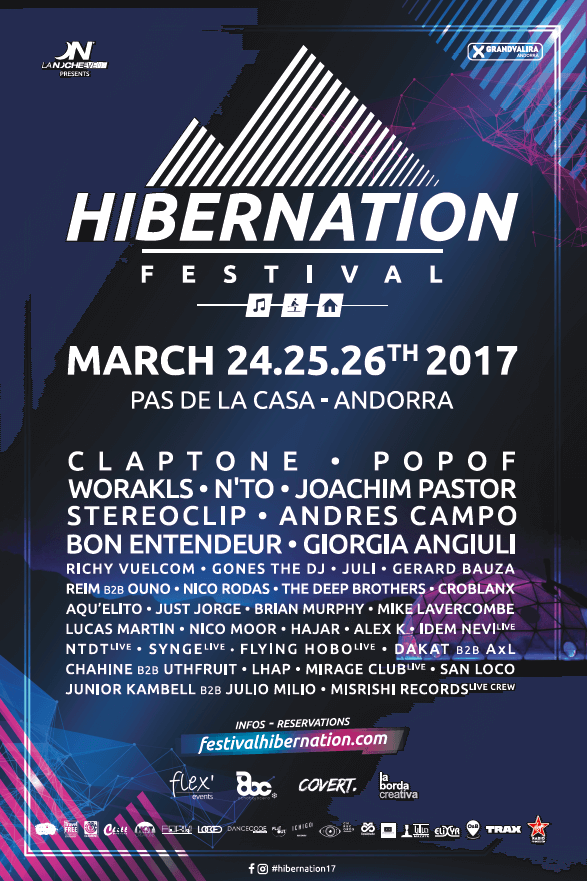 2017 - 1st edition : The Revolution
If a winter festival in altitude is rare, Hibernation offers a true revolution in this kind of events…